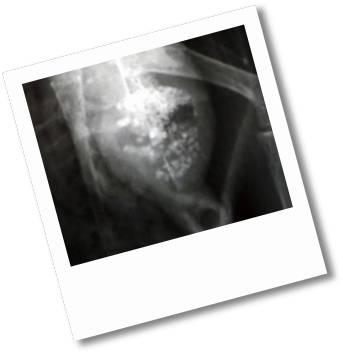 We kid you not on this on: the picture is an x-ray of a injured mallard duck.
Writes the SF Chronicle:
As if crop circles weren't proof enough that extraterrestrials are among us, an alien has now been found in the stomach of a duck.
That, at least, is the conclusion reached by workers at the International Bird Rescue Research Center in Cordelia (Solano County) when they viewed an X-ray image they took of a sick mallard.