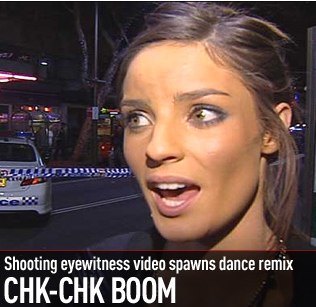 What does it say about our country that our best viral video exports are usually bogans? I'll leave that argument for another day.
If you haven't seen it yet, this video is so big at the moment that News.com.au has a related story as its current lead (image above)….ironically (well, maybe not) with a Corey Worthington story close at hand 🙂
Turns out though that we may have been had. According to Mumbrella, Clare Werbeloff is working for PR agency The Project, who specialize in youth (or should that be yuuf) marketing. There's even picture evidence. More here.