I was interested when I read the headline in my Google News feed: Start Your Blog Now – B?ɬ©africa-Opinions, listed as being Central African Republic. The content extract even sounded more appealing:
"You?Ǭ¥re about to discover the complete How-To guide to set up your very own Video Blog. And we also show you how you can pull huge profits from it?¢'Ǩ¬¶."
So lets click on this Google News story: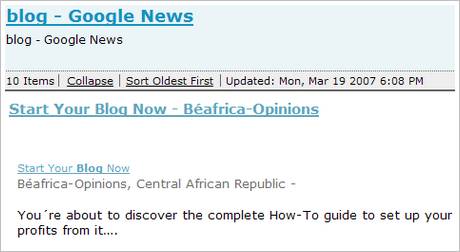 which takes us to: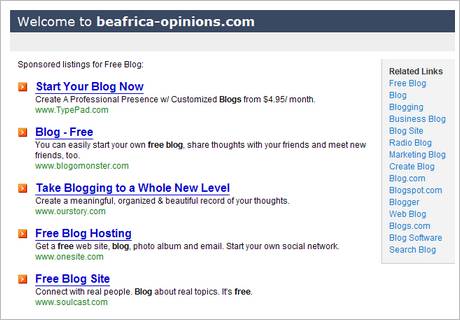 Yep, another spam site with a listing on Google News. I'd complain to the Google News team but they either never listen, or just don't respond to emails, I've sent quite a few in the past, maybe someone else can let them know, I can no longer be bothered.