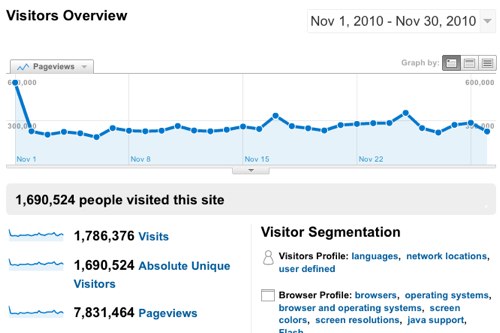 We finally broke through the 7m page view mark in November, with all key stats showing new highs.
Highlight of the month was November 1, where we hit a new high in daily page views: 560,000 in one day.
The ad market remains rather subdued though, and although we were up for the month, we've booked significantly less than we did in the same period last year, although up on October.
My thanks to the team for their stellar effort, and hopefully we'll do even better again in December. Who knows, 10 million page views is getting closer and closer 🙂