It's census time again…has it really been 5 years, and god bless the ABS, I can do it online using Firefox.
Some interesting questions:
I thought about adding Mongolian…but you know. Interesting short list though. Spanish doesn't get a look in here.
OK, I didn't actually submit this exact response….. 🙂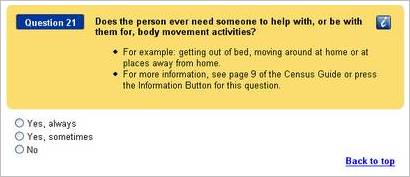 I need help getting out of bed sometimes, does this count?

They don't want to know where my son works…hmmm…
Tags: census