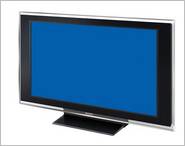 I've finally, finally got around to buying a replacement for my 8 year old, 68cm Teac old fashioned CRT TV, our first major purchase after I got married…we even used AGC finance to pay for it at the time 🙂
Picked up a Sony 101cm (40in) Bravia LCD True HD 1080i model: this one I think, the KDL40X2000. Has more inputs that I'll probably ever have gadgets to plug in to.
Note the list price at Sony.com.au is $4599 (time of writing).
Tip: it pays to shop around. I paid $3700 for it, although it won't be delivered till next week (stock coming from Perth). And yes, I didn't buy it online, I bought it locally, in Bunbury, from a real person.
There are 3 major retailers in Bunbury that sell TV's (outside Kmart/ BigW and Target and a couple of smaller Hi-Fi/ specialty shops). I went to all three pretty much knowing what I wanted, that I wanted "True HD" + LCD, because I believe that it will help future proof the purchase, being that it gives full resolution with Blueray and what not.
Harvey Norman was $4599
Good Guys: $4399
Retravision: $4299
I didn't even bother trying with Harvey Norman, indeed I'm really surprised they're still in business, they don't stock anything that is price or cheap any more, presence is their only redeeming feature.
The local Goodguys discounts at around 8% for cash, which would have bought the TV to about $4050.
Knowing this, when told the price by Retravision, I said to the guy that they had it for the same price as The GoodGuys (they didn't), and that they'd offered me a very generous discount for cash, without telling him the actual figure. He came back at $3700. Suffice to say SOLD.
Haggling isn't my thing, but this was easy, I saved $900 over the Sony + Harvey Norman Price, and an amzing $600 off the actual ticket price at the store….that and you need to pay in physical cash is the other tip, when they see you're serious with a ton of folding in your hand, it's amazing the bargains you can get.
Last tip: Have a budget as well. I only ever had $4000 in cash with me, and that's all I was willing to pay. As it turns out, I've still got $300 in my wallet 🙂
(note to US readers, prices in AUD, which given a week or two will probably be the same value as the US dollar anyway, currently trading at 83c)