Archives For domestic life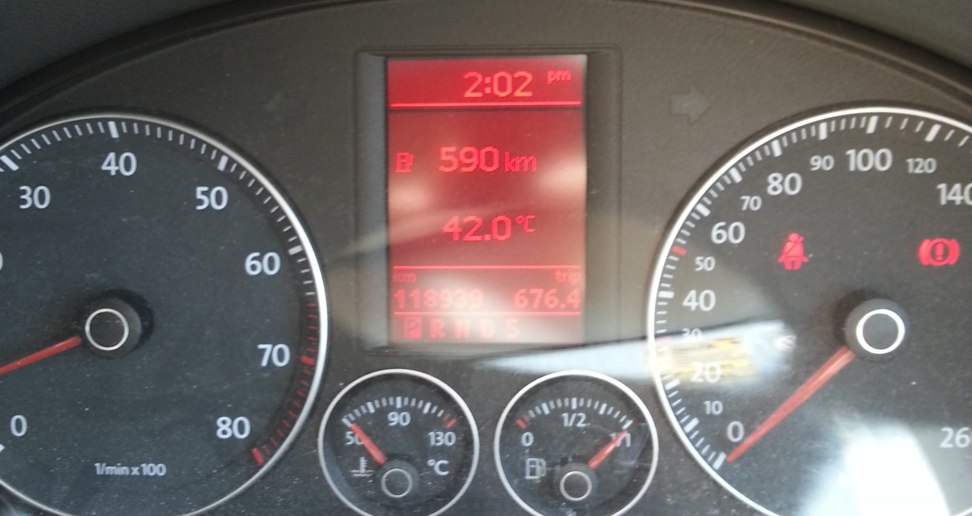 So it turns out I've never owned a puppy before (his name is Max)…not once…but now I do 🙂
Social media star in the making? lets see 🙂
So life moves on, and having lost Declan, no matter how much I love him and miss him, it's impossible thanks to his mother and the court again.
For the record that's a statement of fact vs anything that might breach the insane orders from the insane magistrate.
So I might need a substitute, and I got one… I told Kellie I'd like to call him Declan 2.0 but she wouldn't agree, but it's still wonderful to have a substitute son give my ex won't let me see my actual son under reasonable circumstances.
Oh, and here's some pics 🙂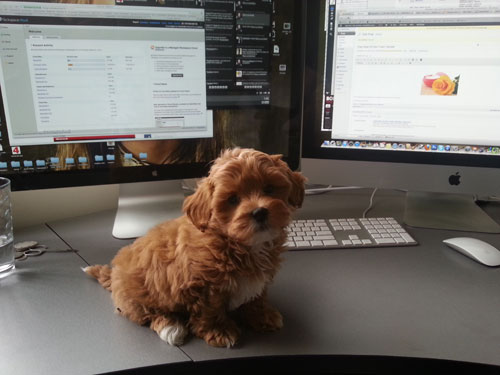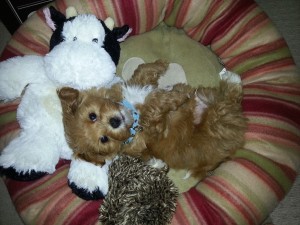 Before I start: let me state that I understand and respect that many people work in retail in Australia, they are good people who deserve jobs, and this isn't about them, vs their employers.
Yesterday I decided to run the gauntlet of the post Christmas sales. For those outside of Australia, they have traditionally been our biggest shopping week of the year: a bit like Black Friday post Thanksgiving.
In years gone by millions would flock to Department stores to snap up amazing bargains that were only offered once a year. The other big sale, the end of financial year ones (financial year in Australia ends June 30) are fairly big, but it's the post xmas sales that have traditionally kicked arse.
Not this year.
I headed into Bourke Street Mall, the main shopping heart of Melbourne to hit the Department stores.
I headed up to DJ's (David Jones…one of our two biggest biggest department stores) looking for a bargain.
What I found was a joke. And a bit more beyond a joke.
Not only was the bulk of merchandise in menswear (I was looking for some new t-shirts and shorts…it is the middle of summer after all) not on sale, what I found was thin on the ground, and rarely available in my size. The most I found to buy was one t-shirt: $25 vs $40 or thereabouts.
But this is where it gets better: and this where I've had beyond enough with major offline retailers in Australia: at the main checkout in menswear (be it upstairs, there is two levels there, where the more modern stuff is) at a checkout of 3 cash registers there was exactly ONE person serving, and a massive line. I lined up and waited, like a lemming, until eventually as I was near the front (and the line just got longer and longer and longer) OMG a second one was opened.
But hey: I've been waiting for my bargain, so I should get good service: no f*&king chance. A surely salesperson who didn't like being there treating me like I was privileged to be served.
This in what is supposedly the busiest shopping week of the year in Australia. The crowds weren't huge (well not compared to past years I've shopped at this time) but it was clearly very busy. But do you think the owners at David Jones could care enough to not only serve their customers, but to deliver prompt and friendly service.
Apparently not.
And that's why I've had enough with most online retailers. Not all: I did head up to a shoe store the other side of Swanston street and buy some shoes (service wasn't great, I had to find them, but I got decent service after I asked for it) but the Department stores in particular: enough is enough. I virtually won't shop at Myer any more because most of their stores are bereft of staff. David Jones has followed the trend. I don't like paying a premium price anyway, but hell if I pay it I atleast expect some service, and that's the core problem with the big guys in Australian retail: they charge max and they DON'T provide service.
I was in a Harvey Norman before xmas with a friend (well, more than that) and we stood around for the better part of 20-30 minutes waiting to find someone to help us with our PURCHASE question.
Sorry, complete and utter bollocks.
The likes of Gerry Harvey complain about GST and overseas retailers and all that stuff: but here's the thing: I can buy most things I want, in Australia, for well below 50% off what the store have them, online. If I go overseas sometimes the margin is as much as a staggering 80%.
They charge huge markups, and then don't provide anything close to a service worth paying the extra.
Enough is enough.
I will still buy things in stores in 2012, but I will always try now to buy things online, even if overseas, because our big retailers are just taking the piss, and expect us to take it. And I'd encourage anyone reading this to do the same.
The rip offs must end.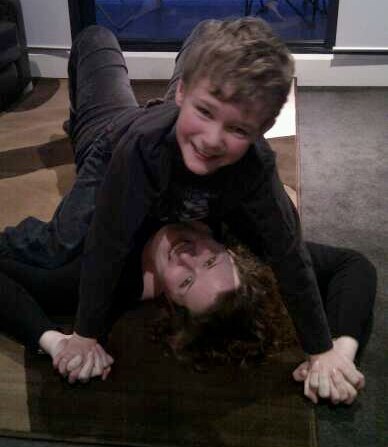 How time flies in one year.
Highlights include
– stranger than fiction
– record results
– Lots of shows
– a fair bit of travel (I'm even a Qantas Club member now!)
– several rounds of dating
– finally finding someone who is sane and loves me back
– more dramas with the boy at school
and much much more.
Oh, and last time I weighed myself I clocked in at 76kgs. This time last year I would have been approx 102kg.
Interesting year. Oddly enough, while I usually get depressed on this day, this time I'm mildly positive. Sure, I still hate getting older, but if a change is as good as a holiday, I've spent most of the last year flying to Mars and back.
12 months later and I'm simply a different person. Perhaps the person I was 10 or 12 years ago. And I can't say I'm not loving it, the occasional crazy day aside 🙂
Upcoming shows I have tickets to
July 31: Stephen Fry
August 8: Kevin Smith
August 27: Joss Whedon
Also, money permitting, I've got press credentials for BlogWorldExpo in Vegas in October, so that will be my first big trip this year.
Thinking of hiring a car with Hertz Australia?
Think wisely before doing so, because if you're not careful you'll end up with a $416 bill for repairs for the car you hired just as I have received in the post today.
Here's the quick Hertz Australia car hire story. Back in April I spent two nights in Canberra. The Hertz Australia car was picked up from CBR airport in an outdoor car park with poor lighting, so a full and proper inspection of the car wasn't possible. The next morning I noted the odd scratch and mark, but nothing I considered reporting; I don't think I've ever had a spotless car except the time I hired a car with Thrifty which had all of 125kms on the clock.
Fast forward, and today I've received a bill from Hertz Australia for car damage to a front guard. I'm not even sure what part of the car a front guard is (bumper bar??.) Even better, the car was sent for assessment…wait for it…nearly a clear week after I allegedly damaged it. I'd find it difficult to believe that a car hire place would have sat a car around waiting for an assessment for a week without hiring it out again.
What's more, the car was handed to a Hertz Australia employee at drop off, who I recall doing a (be it perhaps brief) visual check of the car. Nothing was mentioned at drop off, but apparently a week later the car is damaged and required paint, for what I presume is a $416 scratch.
I've hired cars on and off over the years in Australia and the United States; I'm by no means a frequent hirer of cars, but probably more regular than many people. In all that time I've never ONCE had a claim made against me for damage. Not once.
But here's the big difference with Hertz Australia: other car rental places are very strict on inspections at pickup and drop off. Hertz Australia on the other hand, at least in Canberra, seem to take it all a bit too casually. My mistake was not putting that car in bright light before I drove it out of the airport. Next time I'll have a camera and flashlight in hand and I won't be leaving a carpark again until I've RETURNED the inspection report indicating every tinny little scratch.
I have no idea whether I have any right to appeal with Hertz Australia, and the letter delivered simply said that I'd done it and had been charged. I paid for extra insurance, can't remember what the excess was, but that apparently counted for fuck all as well.
Moral is: I'll never be hiring a car with Hertz Australia again, and I'd warn others to think twice given my experiences here.