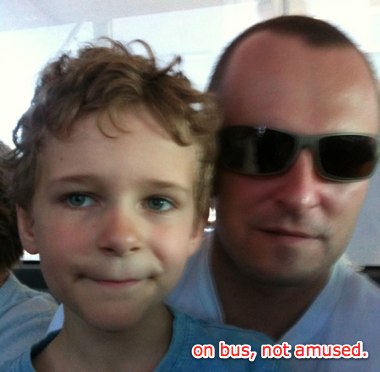 I've been flying a lot more lately, to the point where I've joined Qantas Club to try and make the airport part less annoying. But there's one thing I can't avoid.
THE GOD DAMN CRAPPY ALWAYS OVER FULL LONGTERM PARKING BUS AT MELBOURNE AIRPORT.
Yes, writing in caps is like swearing.
Every coupe of years there appears to be a debate here about extending the train network out to the airport, but no one ever talks about an internal transport network for getting around the airport, like the monorail at Newark or SFO.
And it's not as if the parking is affordable either: $69 for two and a bit days AND the car is in the open. If you want the multi-level is $99. I use to leave the car at Perth Airport for 10 days and I'd only end up paying a bit more than that. Often you end up paying more for the car parking than the flight.
And then you have to wait for the stupid bus, which is always overfull.
Not good enough.