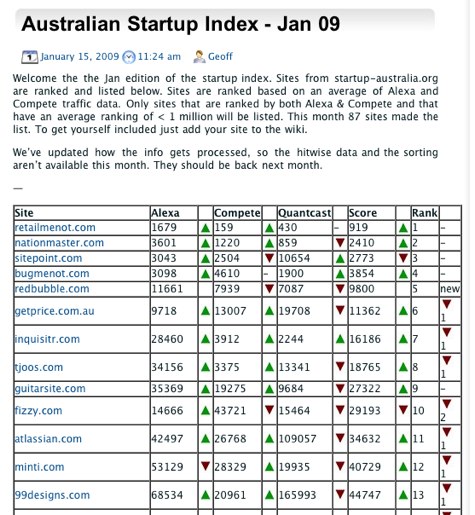 The definition is probably a little fluid, but we get included with sites that may be arguably less deserving. Very nice though. The full index here.

BTW, anyone know what's happening with the top 100 Australian blogs index? Meg hasn't updated since November. I in part understand why: manually calculating the totals must be a complete bitch, but Meg has just completely stopped blogging as well.
One commitment though: if she isn't back soon, I'll give it a shot. Probably need half a day to do it, but it's an index I value.